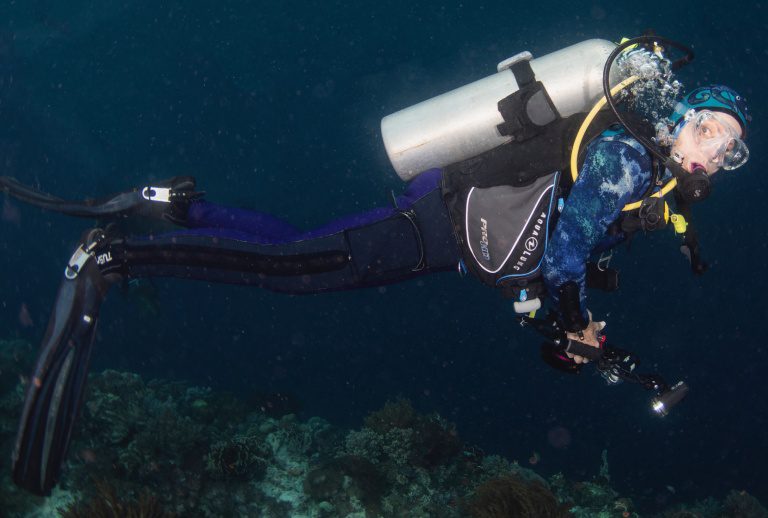 Handmade Wetsuits
Just For You

Manufacturing & Supplying Customized Scuba Diving Accessories Since 1995
Custom-Fitted Wetsuits
Available for Men & Women
Wetsuits, Diving, and Water Sports Accessories, Customized to Your Specific Needs
Terrapin Wetsuits is the oldest U.S.-Manufacturer of wetsuits (established in the UK in 1979 under Terrapin Aqua Products ltd and moved to the USA in 1980). There are older wetsuit companies, but they now make their wetsuits in China or other Asian nations. Our custom wetsuits and accessories are all built right here, in Texas, by owner Chris Summers who has been a diver herself since 1970.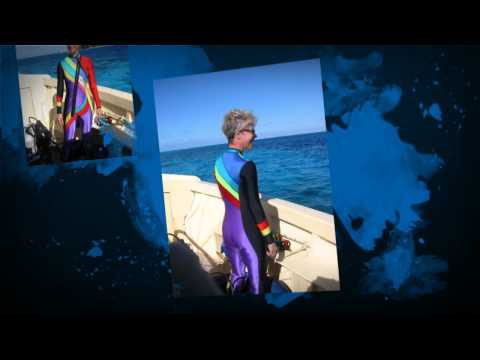 Terrapin constructs custom-fitted wetsuits for men and women of all shapes and sizes. This is accomplished by either building a new suit from the latest technology in Neoprene or Polartec, where you choose the colors and style or customizing a pre-manufactured suit. Either way, your suit will be tailored to your exact body measurements.
Terrapin also constructs unique dive accessories out of neoprene, including colorful hoods and minihoods, camera port covers, custom sized-booties, etc..."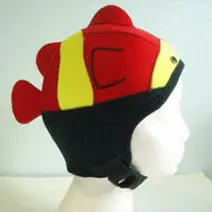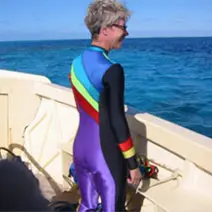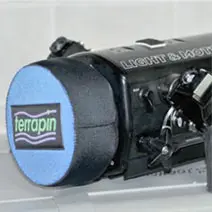 Custom Wetsuits
We want to make sure your custom wetsuit fits your needs. From the color(s) to the patterns and designs of your liking and the size and shape of your body, Terrapin Wetsuits is the only US Manufacturer of wetsuits that includes a custom fitting step in our process to make sure your custom wetsuit fits perfectly.

Wetsuit Alterations
Can a Wetsuit be Altered? "Absolutely yes!" Sometimes you grow (or shrink), and your wetsuit doesn't. We provide expert wetsuit alterations to prolong the life of your wetsuit and maximize your diving comfort and protection. We can add zippers and pockets, make repairs, renovate wetsuits, add special features for adaptive or disabled divers, produce matching water sports accessories…in general we offer the kind of custom work usually unavailable anywhere else.

Wetsuit Repairs
Terrapin offers Wetsuit Repair for all manufacturer's wetsuits, triathlete suits, water-ski suits, dive skins, and Polartec suits. We'll be happy to work with you to find the best solution for your diving comfort and pocketbook. We are also the authorized repair service provider for ScubaPro wetsuits. Telephone consultation is free, so contact us to discuss your suit's condition to determine if it should be repaired, altered, or replaced.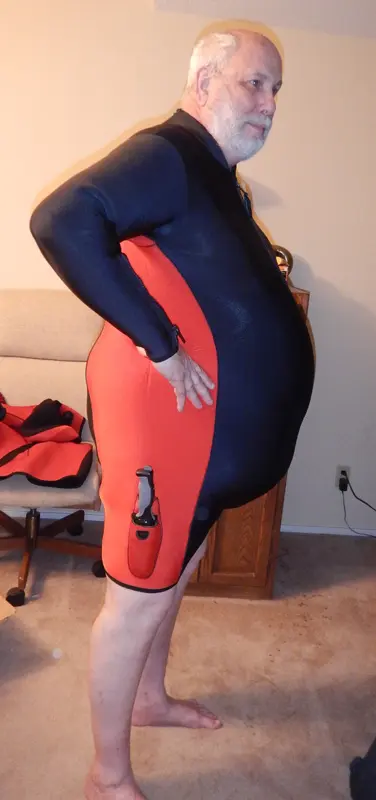 Are you waiting to order a custom wetsuit until you lose significant body weight? I'm not a doctor, but I recommend against that for many reasons:
If you're overweight, your body works harder underwater than otherwise. You use more energy and lose heat faster, meaning you need a wetsuit to keep you from losing too much heat.
If you're wearing a wetsuit that is too tight, it can constrict blood vessels near the surface of your skin, increasing your risk for DCS or cardiac events (according to Divers Alert Network). It can also contribute to stress while diving in rough conditions.
Consider getting a new wetsuit or altering one to fit you correctly. We can certainly do a future alteration to remove the extra neoprene when you drop a size or two.
Want to know more about the "guts" of your wetsuit? Click here for a description of the Wetsuit Materials we use.